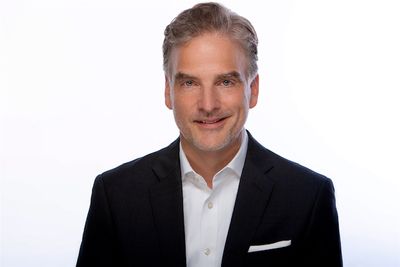 Frequently Asked Questions with Joseph Meuse, Founder, Business GPS
When was Business GPS founded and where is the business based?
Business GPS was founded in 2013, with offices in the Washington DC area.
What led you to create a business debt mitigation business which operates on contingency – a first in its category from our research.
I thought about how I would want someone to help me if I was having trouble with my business. There are a lot of people who offer help, but they all ask for money no matter the outcome. How do you know who to trust? I believe that actions, not words, tell the truth – if someone believes they can help you, they should stand behind it with their actions. Not only that, but our commitment to a contingency business model keeps our team high motivated to make sure we do everything we can to help our clients. We truly have invested ourselves with every client.
With COVID-19, many businesses are in desperate need of help. Can you describe how Business GPS is helping businesses in this current climate?
We have never seen such a wide variety of issues. Some clients are open, other businesses are closed trying to reopen and some are closed waiting for the government to allow them to reopen. Every situation is unique – so we start by simply trying to understand each situation, and then we look at what we need to do to help get the business, and business owner today, through the week, and then through the month. In addition, we have been helping a lot of our clients maximize the various Small Business Administration (SBA) programs that are available. The majority of businesses owners have not taken full advantage of the programs the government is offering.
What business sectors represent the majority of your clientele?
We service all business sectors. While there are differences between a manufacturing company and a biotech, the same principles of management, finance, etc. apply. Those principles are the foundation of the business – fix them and you fix the business.
How can Business GPS afford to do what it does on a contingency model?
It was tough when we first started, but we felt that business owners would see the value of it and that long term it would pay off.
Can you share some specific examples on how Business GPS is helping distressed businesses?
Sure, we had a tech client that was sued for $4.5 million from one of their lenders. We were able to negotiate the client to have no payments for over a year, and concluded a settlement for under $1m.
Another client owed the IRS over $2 million in payroll taxes and we were able to get the IRS to agree to a 20-year payment plan.
A manufacturing client had over $13 million in debt, with 24 lawsuits and 2 IRS audits when we started in 2018. Since then, we have reduced their debt by over $3.5 million, resolved all of the lawsuits on terms that worked for our client and handled both IRS audits, with the IRS confirming our client's information was accurate with no changes made. I'm proud to say that this client is thriving now, with revenue triple from what it was when we started.
How did your background in business prepared you to create a business debt mitigation business?
I've been a business owner since I started by first business 30 years ago to pay for my college education. That's a lot of experience, experience with all of the lessons that a business teaches you – the good and the bad. And now that Business GPS has helped almost 2,000 businesses, we have experience with a every issue a struggle business might face. It's a unique experience and skill set, to say the least!
How big is your Business GPS team and how are you able to find employees with the right mix of skills and background to be an effective debt mitigation counselor?
We are around a dozen people and the average staff member has been with me for five years. Time and experience are the best way to train employees at Business GPS. Real world business turnarounds are not something that you learn with a textbook or a certain degree. It takes someone who has good people skills, intuition, financial understanding, creativity and most importantly someone who is determined not to give up until we get the result we need. Our client fight for survival everyday – and they count on us to help.
What are your top goals for Business GPS in the next few years?
Our primary goal is to help more businesses stay open because that is what really impacts people and families. We also seek to continue to educate business owners so that they learn from this experience and are better for it. As long as we do that and simply stay focused on the long-term success of our clients, everything will work out well for us and our clients.